GHOTEL – Hotel management software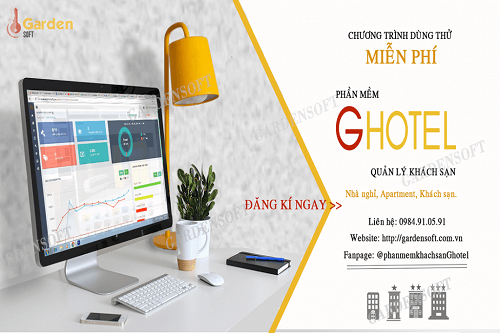 Are you running a small and medium hotel business? The number of rooms is not much but still can't manage the work effectively? What is the problem? How to solve that problem? Don't worry, hotel management software Ghotel will solve all your problems.
Mini hotel – small, apartment and homestay but not easy to manage
Currently, half of hotels in Vietnam are small and medium-sized hotels, with relatively few rooms. Many people mistakenly believe that this type of hotel is very simple to manage. However, the truth is not as it appears to be. In the process of management, you still face a lot of problems such as reservation management, customer management, front desk management, and certainly you will not be able to solve it alone, but if you hire more staff, membership costs more. Moreover, it is not easy to control the service of each room. Also, when should the room be cleaned? Which room needs cleaning? It also gives you a headache. So what's the solution?
Hotel management software Ghotel – management solution for small and medium hotels, apartments and homestays.
There are many reasons for you to use hotel management software – Ghotel. Let's take a look at some of the most outstanding features of this hotel management software.
Efficient booking management
Booking management is now extremely simple, you just need to monitor Room Status and you can know which rooms are available, which rooms have been rented from there with the most reasonable arrangement. In addition, with strict management, the front desk also easily changes rooms for customers when necessary.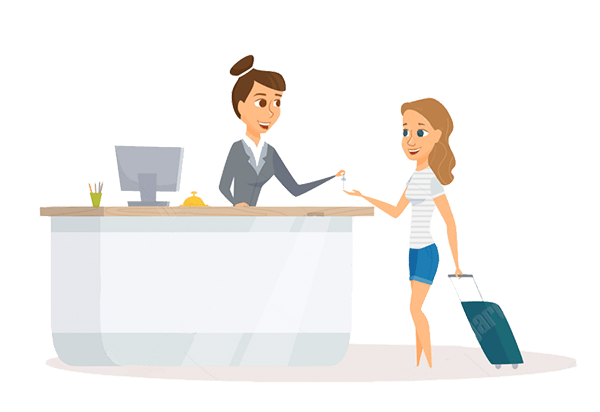 Reduce costs and increase revenue
With Ghotel hotel management software, you no longer have to hire more staff to manage the books, all you need to do is enter information into the software, then the software will calculate and store it and you can be output when needed.

Integrate multiple devices
Most of today's small hotel management software is compatible with many different devices such as smartphones, ipads, laptops. So you can still manage the hotel anytime, anywhere.
Especially with Ghotel Management of Ghotel, all activities at the hotel will be continuously notified on the application to help business owners grasp the situation at the hotel. Just make sure that your phone is connected to the internet so that no matter where you go, you can keep an eye on your hotel business.
Information on revenue, number of guests, room sales at the hotel is synchronized directly from the software system to the Ghotel Management application, helping hotel owners know the financial situation at the hotel by month and by month. day. Ghotel also helps hotel owners compare this month's figures with the previous month to know business performance and make appropriate policy adjustments.
High stability and security
When using hotel management software, you are completely assured of stability and security. In case there are many people accessing the system, it still works very smoothly, without worrying about crashing or being slow. In addition, you can decentralize the person operating on the system, so the information can be stored in absolute safety.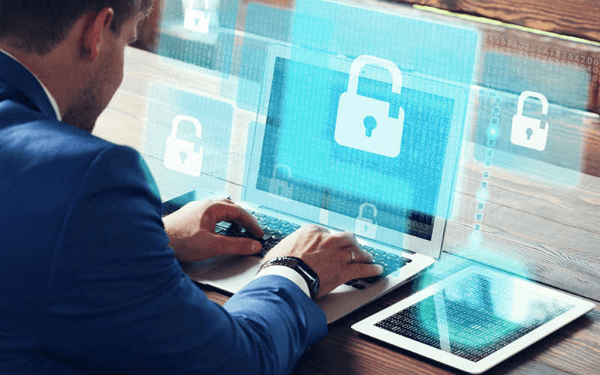 So, if you are a hotel manager, immediately drop the thought "Small hotels do not need management software". Use  management software to bring out the best in your hotel. If you have any doubts, please contact us  – The company provides professional hotel management software for advice and answers to questions in the best way.